 Special Needs School rebranding
DMJ Studios specializes in providing brand makeovers for organizations looking to take their marketing efforts to the next level.
Our team of experts in design and marketing work together to create professional materials that make your brand stand out.
One of our most notable projects was for SINAI Schools, a top-notch organization dedicated to providing special needs education for children. We were brought on to provide a complete rebrand, including a new logo and tagline, a website, 5 videos, and help stage a fundraising event. Our efforts reportedly led to a doubling of their fundraising the first year after the rebrand.
Our approach emphasizes on understanding the client's current goals and strategies, and working with them to create a new approach that will make their brand stand out. We are proud of the results we were able to achieve with SINAI Schools, and we look forward to the opportunity to work with you and help your brand reach new heights.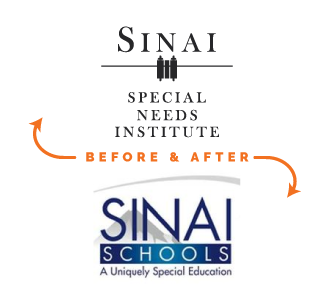 A uniquely special education
The results were phenomenal. Within 2 years, we had exceeded our financial goals and more than doubled our fundraising. Our image and profile has been elevated, and our appeal now extends well beyond our historic donor base and geography.
Throughout the entire process,
I found David and his team to be highly professional and very creative. David's vision and creativity have their imprint on everything we use to present SINAI to the public.
Sam Fishman  Managing Director