DMJ Studios is a creative agency that specializes in brand makeovers.
Recently, we were engaged by Maxsip a telecom company to give their brand a fresh new look.
Our story began with a thorough analysis of the company's history, values and target audience.
Based on this research, we developed a strategy that would help the company stand out in a crowded market and appeal to their target customers.
We designed a new logo that is modern, simple and memorable. We also chose a new color palette and typography that reflects the company's brand personality and communicates their values.
To ensure consistency across all touchpoints, we also developed a new voice and tone for the company.
The end result was a cohesive and impactful brand design that helped the telecom company establish a stronger presence in the market.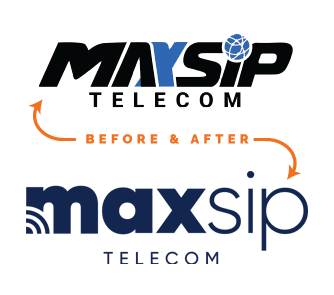 Introduction / Our Story / Strategy / Logo / Color / Typography / Voice and Tone / Design
design | copywriting | creative strategy
From concept to distribution
Maxsip Telecommunications, in partnership with DMJ, has created a series of instructional videos aimed at promoting its brand and explaining its Affordable Connectivity Program.
The program, an FCC benefit, provides free internet to seniors along with a user-friendly, customized senior tablet to ensure households have access to affordable broadband for essential needs like work, school, and healthcare.
The video features Jay, a sales representative from Maxsip, demonstrating the software and explaining the concept of the senior tablet, making it easy for seniors to understand and utilize.
With its commitment to bridging the digital divide for seniors, Maxsip is helping seniors stay connected and live life to the max through its free internet and user-friendly technology.